10466 Stanford Ave.
Garden Grove, CA 92840
Phone: (714)534-5300
Toll Free: (800)464-4155
Fax: (714)534-4581
Hours: M-F 7:30am - 5:30pm, Sat 8:00am - 2:00pm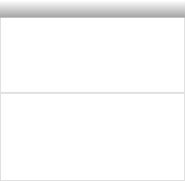 Major Appliances Quick Links



1-800-464-4155
Orange County Appliance Parts



American Standard Water Heaters
Residential & Commercial

Alco Controls
Controls and dryers

Amana
Air conditioning
Appliances

American Metal Filter Company
Aluminum filters

A. O. Smith Motors
Motors

Atofina
Refrigerants

Broan Products
Fan motors

BRK
Smoke Alarms

Cambridge Lee Industries
Cooper

Dial Manufacturing
Water cooler parts

Dormont Manufacturing Company
Gas Flex

Embraco
Compressors

Hardware House
Door handles lockset's
towel racks general hardware

Erie
Valves and controls

Eastman/Ezflo Products
Plumbing supplies

Fasco Company
Motors

First Company
HVAC equipment and supplies

Glassfloss
Air Filters

Goodman Manufacturing
Furnaces, coils, condensing units and parts

Grundfos
Pumps

Halsey Taylor
Water Coolers

Hartell Pumps
Ice machine pumps
Honeywell
Wall thermostat and fan controls, pilots, circuit boards and modules

Icor International
Refrigerants

Inficon
Recovery and test equipment

Insinkerator
Food waste disposal systems

Lau Industries
Fan blades

LG
Air conditioners

Markel Products Company
Electric wall heaters

Moen Faucets

Nu-Calagon
Wholesaler, Inc.
Chemicals

Nu-Tone
Fan motors

Ranco Climate Controls
Climate controls

Ritchie Engineering Company, Inc.
Gauges and refrigeration equipment


Sunpark Electronics Corp.
Track Lights ,Fluorescent Lamps, Lighting Fixtures

Sealed Unit Parts
Replacement parts for refrigeration and major appliances

Techmseh Products Company
Compressors and conditioning units

UEI
Testers and meters

Uni-line
Heating and air conditioning replacement parts

Westinghouse
Lighting and Ceiling Fans

White Rodgers
Thermostats, gas valves and controls

Williams Comfort Products
Furnaces

Whirlpool
Refrigerators, washers, ranges

Yeats Appliance Dolly Mfg. Co., LLC
Appliance dollys
Appliance Repair Parts for Do it Yourself Repairs
Washer Dryer Repair Parts
Repair your laundry appliance with parts from us, we carry appliance parts for many washer dryer makes and models. Check out our tips and trick appliance blog for ideas on how to keep your appliances running smoothly.
At OCAP We Only Carry the Finest in Products.
See some of the manufacturers that we carry below. It's just one more way to say, "we're here to serve you".